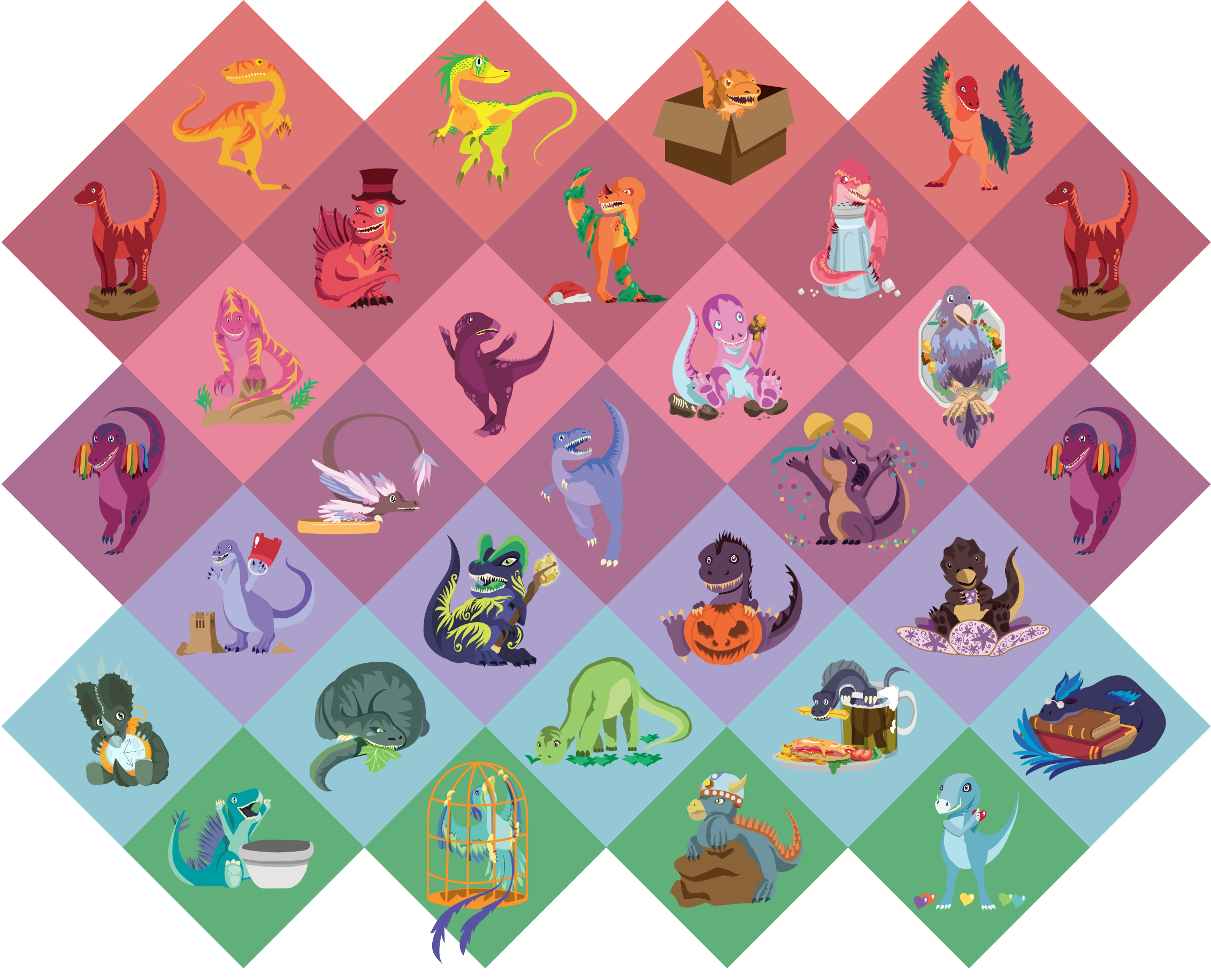 DRAW DINOVEMBER CHALLENGE 2017

These illustrations are from the completed "Dinovember" challenge. The challenge was taken up with an extra rule: They all had to be completed as vectors.
Cute vectors.
This new rule threw me in the deep end, completely out of my comfort zone. But 27 days later a full series of 30 dinosaurs was completed. When the suggestion of making the dinosaurs available as stickers was met with great interest, a redbubble store was opened several days after the set was completed. All 30 designs were made available.