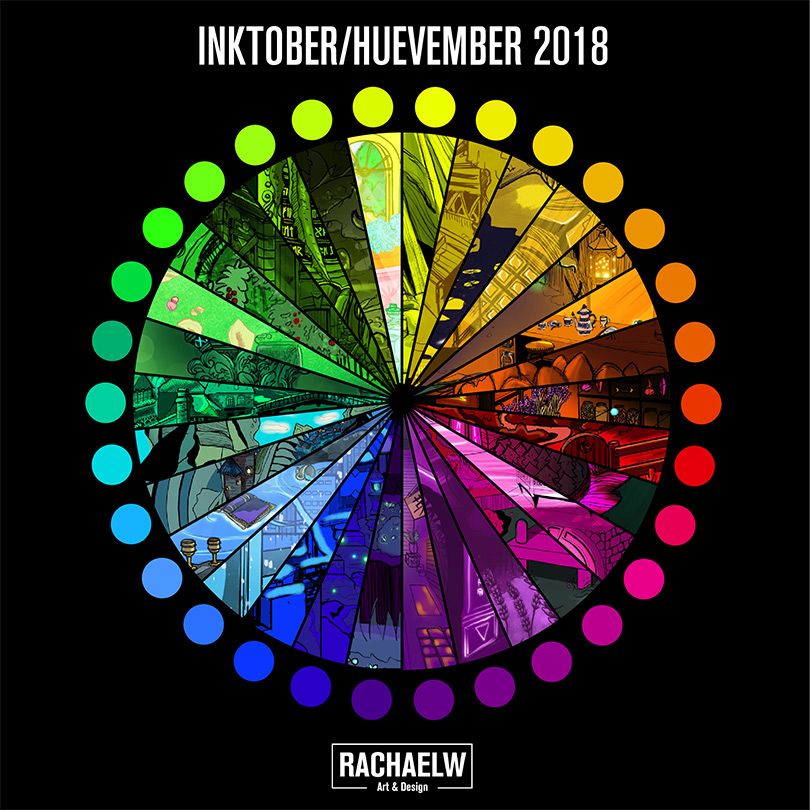 ENVIRONMENTS OF KYDANCE

Inktober originated in 2009 as an idea for digital artists to get back to their traditional roots and mess around with ink.
During October of 2018, I decided that I wanted to get more than just "maybe 31 illustrations" out of Inktober. So throwing caution to the wind, I ignored the offical prompt list and built one of my own. For years I've struggled with backgrounds in my illustrations so my resolve was that by the end of Inktober, I would have proven to myself that backgrounds weren't that hard and I could actually do them. Prompts were obtained from http://artprompts.org/ and combined with the Huevember colour challenge.
_________
Year: 2018
Client: Rachael Wheeler
Brief: Practice building environments and using mono or duo-tone colour pallets.
Tools: Procreate, Apple iPad Pro, Apple Pencil