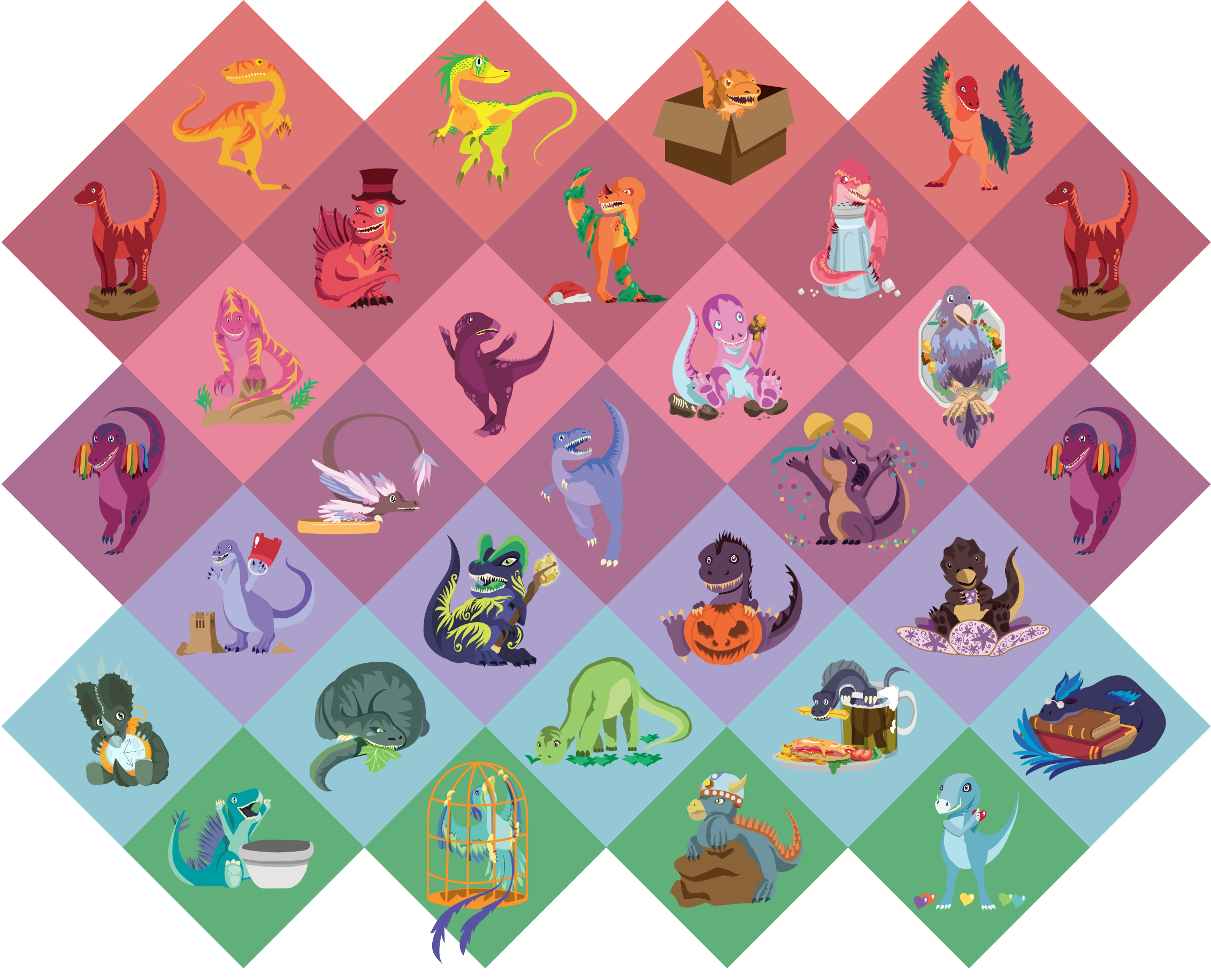 DINOVEMBER
In the dwindling days of Inktober, similar month-long challenges rose to take its place. Rachael took up the challenge – 8 days late – to draw 30 dinos in 30 days. But just as she layered other restraints on Inktober (to use an iPad Pro for all illustrations), it was decided that all 30 dinos had to be made as vectors.
Despite finishing on the 5th of December, all 30 dinos were completed in 27 days, 3 shorter than the initial project brief. Having shared her progress with friends privately and publicly on Instagram, their success and appeal lead to establishing a redbubble store making the designs available for purchase as stickers, notebooks and other small merchandise.
__________
Client: Dinovember
Brief: Draw 30 dinosaurs in 30 days. Dinosaurs must be made as vectors.
Tools: Illustrator.